So the first part took care of the 70s and now I'll tie in the 50s and 60s.
The nerdy librarian look is so in. Who said if you wore glasses you were a nerd? A blast from the past, 1950s cat eye glasses are in!
To go with the glasses you can opt for the total 1950s get up, of course books, Internet and the TV show Mad Men are a great reference. Or you can make it modern like the last picture of the model wearing a tank and shorts, it's totally up to you, the thing about trends is to have fun with them!
I myself am a 50s girl and dressed the part when I met 1950s movie star Tippy Hendren (Alfred Hitchcock's
The Birds and Marnie) and Susan Claassen a.k.a. Edith Head a very big costume designer from the 1920s-1980s. Needless, to say, they both liked my look.
And if you want to wear heels but feel that you can't and still keep the ballet flat look, go for kitten heels. They're about an inch and half high. Although I'm a stiletto kind of girl, if that's what you want, go for it! The lovely Audrey Hepburn wore kitten heels and true to form, she made it look stylish.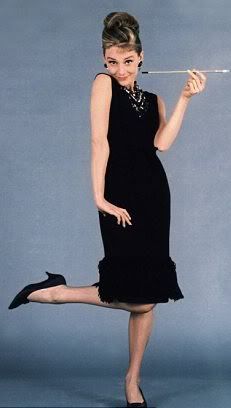 And here are a few more pics to show how hot this trend is!