Inspired by Black history month, over the next few weeks I will be showcasing a number of African American women who are fashion icons. Let's get started!
Iman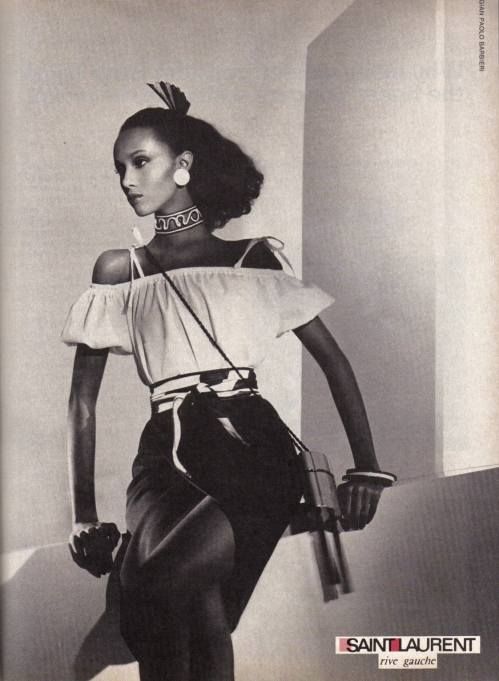 The Somalian born, Iman, also known to the world as "The African Queen", debuted in the fashion world in 1975. Known as one of the world's first black supermodel, her 14 year reign as a supermodel made an impact. Fashion designer, Yves Saint Laurent devoted his entire collection "The African Queen" to her, in which she modeled famously with a leashed leopard by her side. After retiring in 1989, she debuted her cosmetic line titled, "Iman" targeted to; Native America, Asian, Hispanic, and African American women.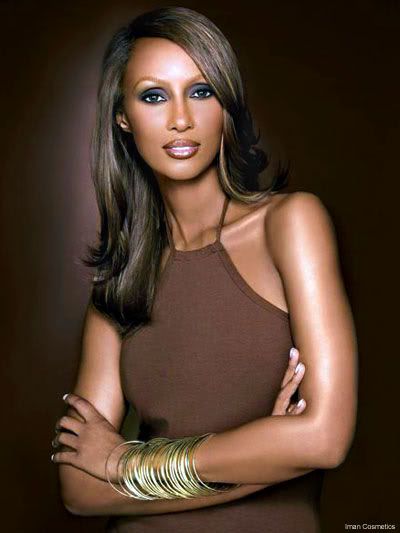 She created another line targeted to women of all colors, in 2000 called "I-Iman" and in 2007 she launched "Iman Global Chic" on HSN (Home Shopping Network. Not only is she a business woman and a philanthropist but she is very vocal about putting more black models on the runway and in fashion magazines. She currently hosts "The Fashion Show" on Bravo with fashion designer Isaac Mizrahi. She continues to inspire aspiring fashion models of color and women around the world standing by the saying, "black is beautiful".
---
Josephine Baker
When people think of the 1920s they think of flappers, long pearl necklaces, and Josephine Baker. She was the face for African-Americans in of the 20s. Born in 1906 in St. Louis, MO Josephine had dreams of becoming a dancer which she later became, a singer and dancer.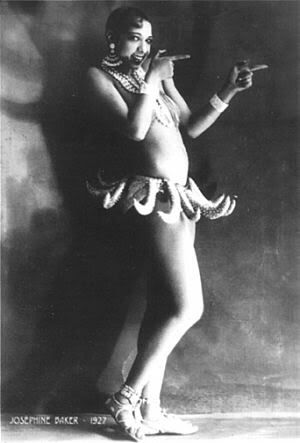 Due to the racism in America, she moved to Paris, France and became an international star. She is famously know though, by her exotic costumes, particularly the banana skirt costume, which is emulated in today's music videos, "Deja Vu"-Beyonce and "Pretty Girl Rock"-Keri Hilson.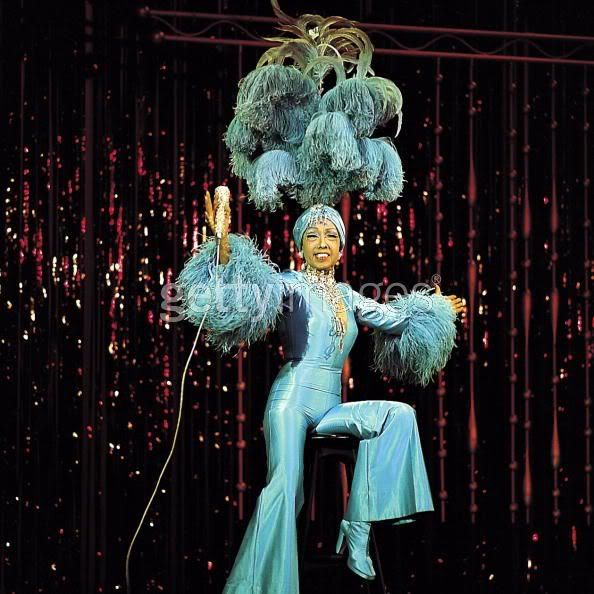 ---
Diana Ross
Diana Ross' has two signature looks that the world knows her for, the glamorous sequined dress with bouffant hair do, thick eyeliner, and big eyelashes, as 1/3 of The Supremes. The other is the long, curly, big, 70s disco hair, with plunging V-neck lines, short shorts, and high heels.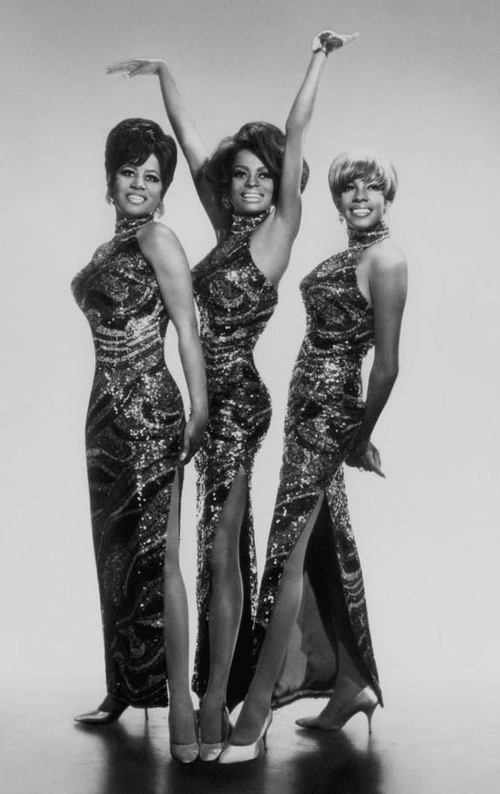 Any get up, particularly, a red dress, with V-neck line and high split with big hair instantly gets one recognized as "the Diana Ross" look. Even today she combines both signature looks, wearing sequined dresses and curly, long, hair that she's so famously known for. She continues to sing and tour and has no plans of retiring.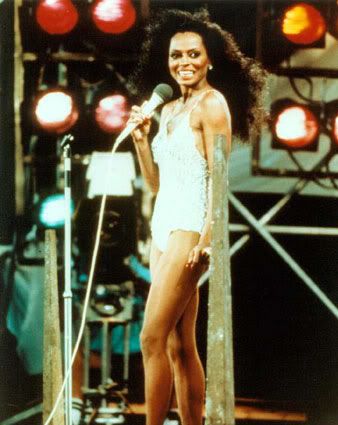 ---
Patti La Belle
Diana Ross isn't the only diva to sport big hair. Patti La Belle did it and did it well. From the 1970s through the early 1990s she rocked big, not big but HUGE hair. In the 70s it was the futuristic clothing with heavy makeup and interesting head pieces and hairstyles. In the 1980s through the early 1990s it was the heavy shoulder pads dramatic makeup and high heels.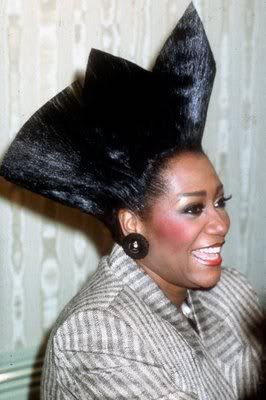 Now Patti has tamed her signature look; for stilettos, hair pieces (often ponytails) and shoulder length hair with figure hugging clothing. No matter how many looks she may don, her voice still remains the same, beautiful.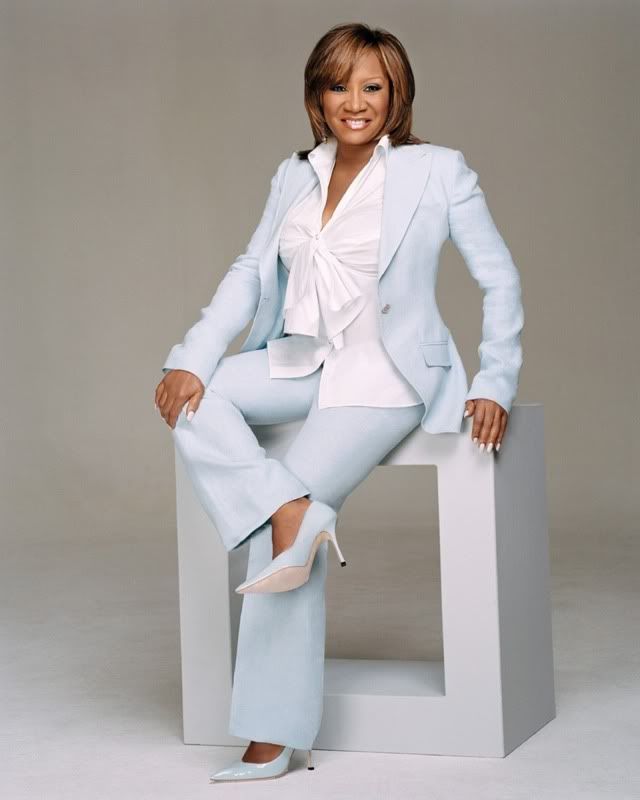 ---
Janet Jackson
Ms. Janet made her debut on "Good Times" as Penny and soon starred in her family's show "The Jacksons", and the world fell in love. She made other appearances on TV shows like "Fame" and "Diff'rent Strokes" she had a couple of albums the first titled, "Janet Jackson" (1982) and the second "Dream Street" (1984), it was cute bubble gum pop produced by her famous brothers, but it wasn't until she took "control" with her third album did the world take notice of the youngest Jackson.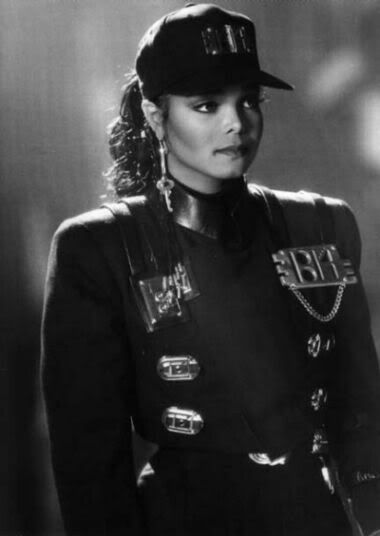 1986's "Control" was her break out album, but it was her 1989's "Rhythm Nation 1814" did the fashion icon emerge. Clad from head to toe in black and often sporting a ponytail and cap with a hoop earring one that had a key "to her animal cages" that everyone wanted the "Janet" look. All of her videos from that album she sported black including her jet black hair. Even in the today's youth and artist such as Keri Hilson's "Pretty Girl Rock" do people recognize the black ensemble and instantly associated it with Janet Jackson.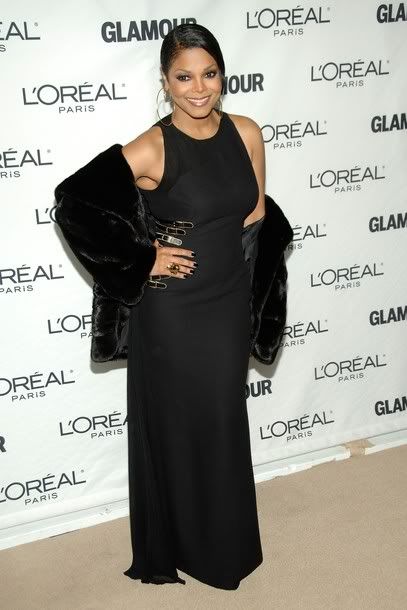 ---
Pam Grier
Pam Grier the Queen of Blaxpoitation movies, made her first debut in "Beyond Valley of the Dolls" in 1970. She became the baddest chick of the 1970s with movies "Coffy" (1973), "Foxy Brown" (1974). She epitomized black beauty in Hollywood, with beautiful cocoa brown skin, large thighs and breasts, and beautiful dark hair. She had the confidence to match the sex appeal she exuded on the screen.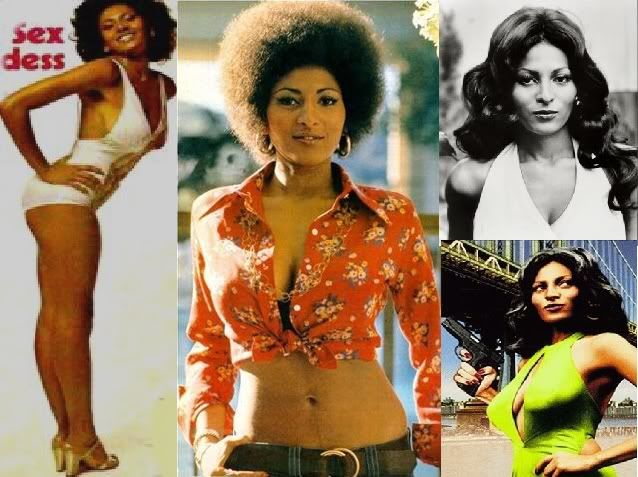 The big afro, big hoop earrings and tie up shirt with the tight pants cemented her as one of the sexiest fashion icons of the 70s. Ms. "Foxy Brown" made her return in Quentin Tarantino's 1997 "Jackie Brown" and introduced her to the young kids of the day she still acts today and has made recent appearances in movies, 2010 "Just Wright" and "The Invited". The world will forever know her as "Foxy Brown".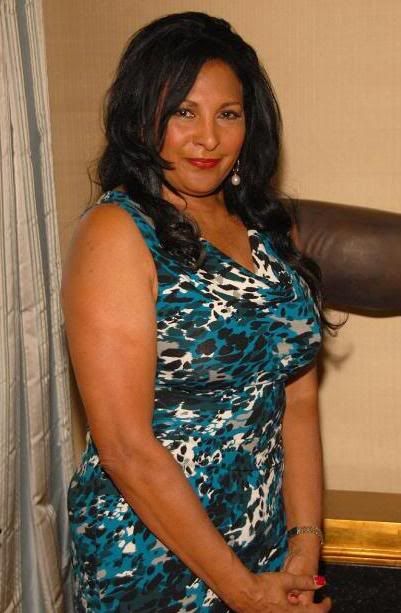 ---
Dorothy Dandridge
Carmen Jones was so wonderfully played by the beautiful Dorothy Dandridge in 1954. Dorothy Dandridge was one of the few African-American actresses in Hollywood that didn't play the mammies, maids, or slaves. She was the first black woman to be nominated for Best Actress for her work in Carmen Jones.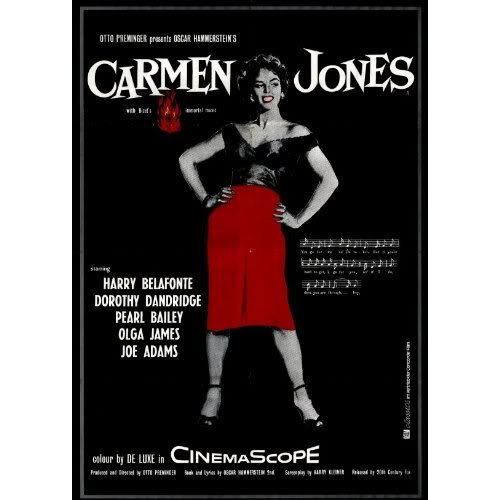 She paved the way for those that came after her such as Lela Rochon, Lynn Whitefield, and Halle Berry, who was the first African-American to win Best Actress, that Dorothy was nominated for, years ago. Her beauty, perseverance, and talent has lasted years after her death in 1965, but whenever anyone sees the black off shoulder top and red skirt they remember, Dorothy Dandridge.